Ferrari To Open A Theme Park In Spain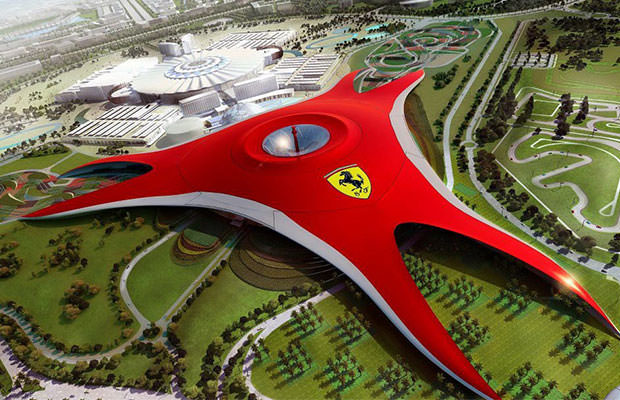 There will always be a boy inside every man, no matter how old that man is. And nothing brings out the boy in you like a fast, luxurious, and good looking car.
But 'toys for the big boys' can only get you so far. Instead, why not go to a theme park that's designed for the sole purpose of showing us all the glory of Ferrari?
A Dream Come True
Forget
Disneyland
, because you'll never want to leave
Ferrari Land
!
The Italian carmaker plans to open its very own theme park in 2016 at the same place where PortAventura is right now.
Located right outside Barcelona, Ferrari Land will include a 250-room five-star luxury hotel, a plethora of expansive restaurants, and plenty of Ferrari-themed joyrides.
The plan is to build Ferrari Land over 800,000 square feet of land. This gives Ferrari enough space to add 'Europe's highest and fastest vertical accelerator', and of course, a mandatory driving simulator.
This would be Ferrari's second theme park, a successor to Abu Dhabi's Ferrari World. The construction of the theme park in Spain will cost more than 100 million euro and you can bet on everything that it's going to be packed from day one.