Fairbanks Couple Lets Random Internet People Control Their Christmas Lights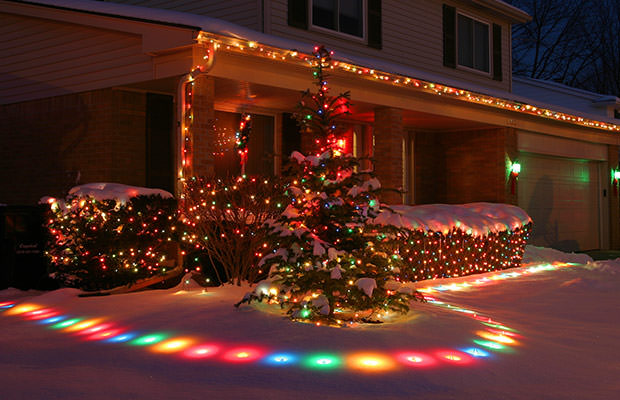 There's nothing like a good old sharing spirit to get you in the Christmas mood, especially when it's combined with the beloved, traditional decorative lights.
Alas, a couple from Alaska took everything to a whole new level when they let
random internet people
have some fun with their festive décor!
Ken and Rebecca-Ellen Woods are letting complete strangers turn their festive lights on and off via a specially designed website.
A link to a livestream that focused on the exterior of their Fairbanks, Alaska home allow Internet users to take control of 11 different lights on the "Christmas cam."
This is not the first time the couple has done this, since the unusual celebratory fashion is something that the family has been doing since 2010.
The users can even take direct control of their Christmas tree, if they email the family. The couple then sends the user a temporary URL that controls their indoor Christmas tree.
Ken, an IT employee explained how they came up with the idea: "The very first year we did it, we did one string of lights on the tree. It was cool but then we added a web cam pointing at the tree and then [interest] blew up. A week into it, my wife turned to me and said, 'Next year these are going outside'. It was super annoying in the middle of the night. You would not believe the number of people who sit for hours and turn the lights on and off. It's word of mouth and then the internet takes it from there, which is awesome."