Discover What She Really Wants In The Bedroom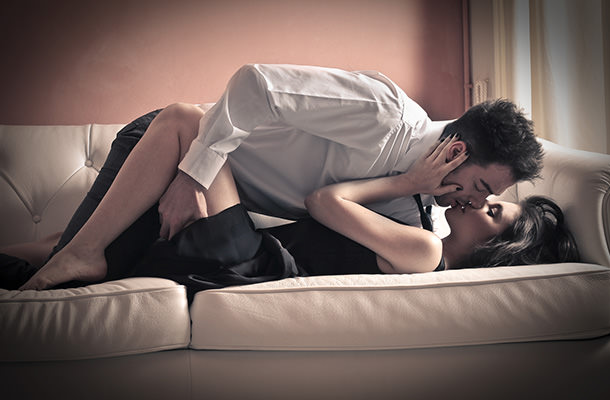 There's sex and then there's "that" kind of sex. You know, the super-dirty moves and feelings she can't wait to tell her friends about once her head stops spinning from the orgasm. But here's the truth: hot sex is different for every woman and what really gets her going isn't the same thing that turns you on.
Regardless if you've been seeing for five minutes or for five years, real women reveal the raunchy secrets behind the kind of sex your girl wishes you were having with her. Steal these hot sex secrets tonight. We promise she'll be thanking you later.
Let's begin with doggy style. You love the view and the deeper penetration, plus you can move her hips easily and fluidly. Not to mention being in total control and feeling her rockin' breasts from behind.
Next up is sex against a wall. It's the acrobatic challenge you enjoy, plus the surprise factor. Push her up against the kitchen sink after a hard day at work, and if she's in the mood, she'll melt right into your crotch.
The best warm-up to any marathon sex session is a little mouth play. Sometimes, though, she just wants it to be just about her. If you can surprise her with that, we bet she'll return the mind-blowing favor later.
You have 10 minutes before you're about to head out the door to meet friends, but the way that black dress hugs her "behind" has you so turned on that you have to finish before you leave. Don't worry, that feeling goes both ways.
Also popular is public sex. When you have to have her, there is no stronger urge. And when she's into getting frisky — with the chance of getting caught — you're all game. Plus, outdoor sex is a trend this year, so why not?