9 Best Christmas Gifts For Her to Get on Amazon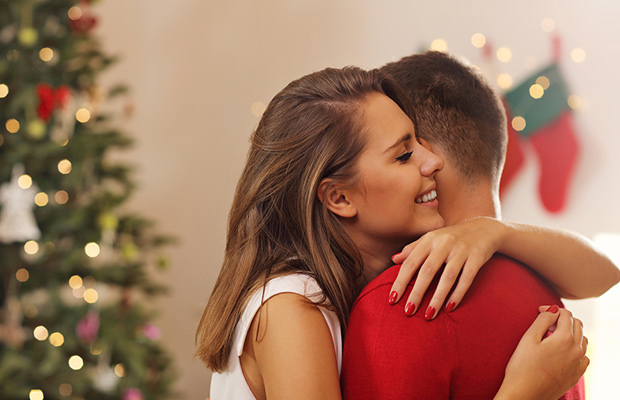 Christmas is too damn near and if you haven't yet figured out what would the perfect gift for your special lady be, you might be in quite a pickle.
Here we have a pretty useful list of 9 most wanted Christmas gifts for her in 2016, and if you are a busy guy who doesn't have the time go on those endless shopping endeavors to find the perfect item, you came to the right place.
Amazon is a slam dunk for all busy men out there… It is:
fast,
you can buy stuff from home,
and most importantly – it has everything!
So without further ado, here's the list of the best Christmas gifts for ladies in 2016.
1. Coco Chanel Mademoiselle Perfume
You can't go wrong with perfume, and you certainly can't go wrong with Coco Chanel. This fragrance is:
light
sensual
luminous
sophisticated yet modern.
It is the bestselling perfume of 2016. Need we say more?
This Perfect Gift is Just a Click Away
2. Blue Lotus Candle Scented Aromatherapy Stress Relief Travel Tin
We are staying in the scented world a little bit more. This organic, clean and sensuous lotus scent aromatherapy travel tin is sophisticated and intriguing, and it will definitely be her favorite.
Ladies Adore This Product – Check Out Why
Blue Lotus Candle is clean and mysterious, while its scent captures the essence of luxurious meditative living, and the best part is: there are no artificial ingredients.
3. LuMee Illuminated 'Light Up' Selfie Phone Case
Is your lady a selfie maniac? Of course she is. All women are. This is exactly why we recommend this extremely useful gift.
Her Selfies Will Be Perfect and She'll Thank You For It – Get LuMee Here!
With LuMee, she will be able to take selfies like Kim K in no time! The lights around the case will make her look and feel like she's rocking the red carpet.
4. Amazon.com Gift Card
Is she a picky shopper? Of course she is. With this gift card she will be able to buy literally anything at Amazon.com, and the best part is – she will even be saving money during her shopping sprees.
5. Kusmi Tea – Wellness Tea Gift Set
All you tea lovers out there, this one is for you. With Kusmi Tea – Wellness Tea Gift Set you get 42 beautiful tea bags in a variety of wonderful and calming flavors. Simply a perfect gift for the winter days to come.
6. Fitbit Alta Fitness Tracker
It doesn't matter if she's a passionate and diligent professional athlete or just works out on an amateur level, the Fitbit Alta Fitness Tracker is a must!
Alta syncs automatically and wirelessly to computers and 200+ leading iOS, Android and Windows devices using Bluetooth 4.0 wireless technology.
Plus, it is water resistant!
7. "What I Know For Sure" By Oprah
You can't go wrong with a book, and you certainly can't go wrong with Oprah. This amazing book contains life-long lessons from this amazing woman and it will definitely help your lady find her own self.
A truly fascinating journey toward the land of gratitude.
8. Flat Iron Vs. Curling Iron
You simply have to buy something for her hair!
Her hair is one of her most valuable assets and she is never satisfied with it. This is where you come in!
Is she curly? Great, she then probably longs for straight hair. Is her hair straight? She definitely wants to be curly then! Here we have a wide variety of flat irons and curling irons to choose from. Trust us – you won't be sorry!
9. Mermaid Tail Blanket
There is no girl on this planet who hasn't at least once wished to be a mermaid, and you can now make her wish come true.
Check Out the Most Popular Mermaid Tail Blankets
Mermaid tail blankets are a HUGE hit right now, and for a good reason. These soft and warm blankets are designed for ladies who are obsessed with these beautiful mythical creatures. These cute blankets offer warmth and comfort for reading, or watching TV in bed or on couch for the lazy but cold days to come.
A perfect Christmas gift indeed.