Austrian Villagers Ask Refugees Not To Fear Christmas Devils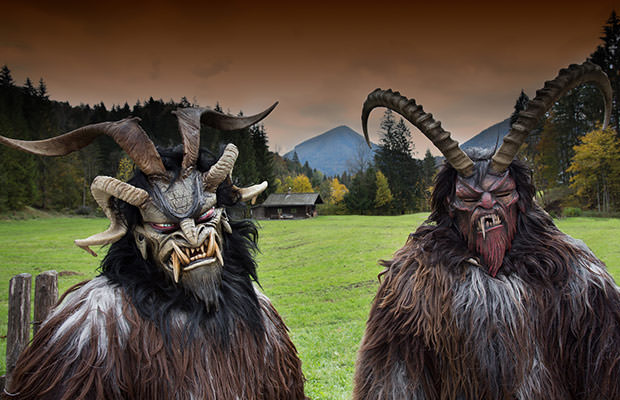 Rural Austria has its own special Christmas tradition, which may sound pretty odd and terrifying to people who are unaware of it. In this particular case, the villagers of rural Austria are pleading Syrian and Iraqi refugees not to fear "Christmas Devils", also called the Krampus.
Officials in the village of
Virgen
are seriously worried about how new arrivals are going to react to the local tradition, during which a gang of people dressed as the Krampus pretend to abduct kids.
The unusual tradition occurs in the first week of December, when the gift-bringing St. Nicholas wanders the streets of Virgen with his terrifying companions.
Loud bells tied to the costumes clank through the village, covered in darkness, as the Krampus search for badly behaved children. They often wrestle people to the ground, which symbolizes the abduction of bad children.
The officials are worried that the traditional spectacle would be misunderstood, so they visited the 22 migrants (including 12 children), who have been staying in the village since the end of October. They were shown the masks and given insights into the tradition's history with the help of an Arabic translator. According to the officials, the refugees had a lot of fun and they understood that the tradition is nothing to be feared of. They are also relieved that they were given insight before seeing the devilish creatures for the first time on the streets.