Attack Of A Stranger's Snickers Bar: Random Candy Attack In NYC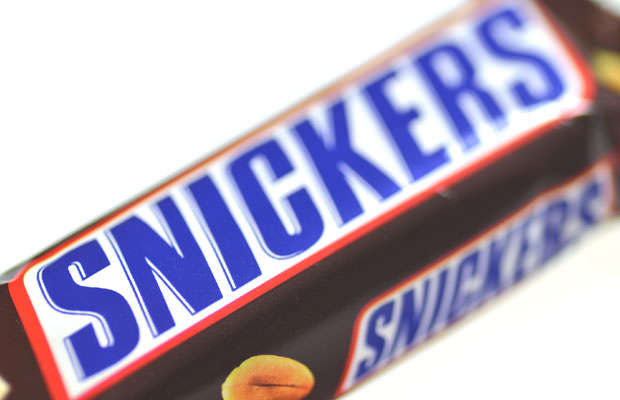 People are getting more and more creative by the day, and although that's usually a good thing, it's not when the creativeness strikes during an act of violence.
The New York Police Department reported that a truly unusual act of violence occurred a few days ago, when a man shoved a candy bar in another man's face, and then continued repeatedly punching him.
The odd attack was apparently completely random, and the police department reports that the chocolate bar in question was in fact a Snickers bar.
Eliexer Reyes has been charged with misdemeanor assault after his arrest in the Times Square subway station last Tuesday.
The 35-year-old man was unprovoked, and there's no clue why he attacked the man, especially not why in the manor that he did.
Ian Sklarsky, the 33-year-old victim, suffered pain, a cut lip and a bruised nose.
Reye's attorney hasn't entered a plea in Manhattan Criminal Court.