50 Unusual but Cheap Date Ideas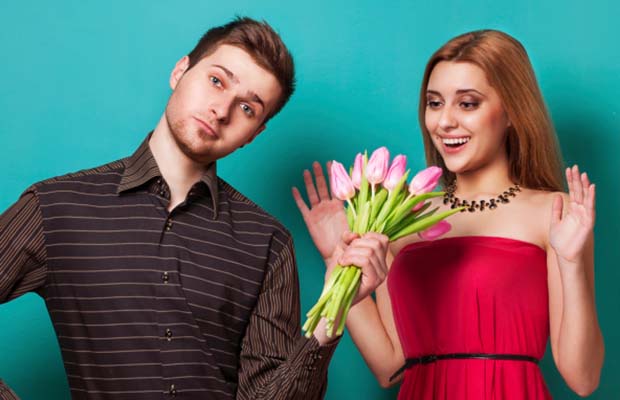 Going out on a date should be about spending time with your date or spouse, getting to know each other better and enjoying each other's company. It shouldn't be about emptying your wallet. It doesn't really matter what you do, as long as it's together.
Turn something mundane into quality time. Some of these ideas may be a little unorthodox, but they will spare your wallet and allow you and your special someone to have fun together! Don't worry about looking silly, just do it and have fun!
1. Night sky watching
Check to see if there is a meteor shower coming up or some other celestial event visible in the night sky.Find a nice open spot away from city lights and pack some blankets and snacks, maybe some wine and head out for an evening of sky gazing and snuggling.
2. Junk yard trolling
If your guy is a car nut and is always on the hunt for car parts for his classic, go with him. Anytime you're out together, this is time spent together; make it fun!Who cares if you get a little grease under your nails? He won't, and you score major points for being the girl who is not too good to get her hands dirty. Just have fun!
3. A scenic drive with a camera
Plot out a scenic route through the countryside, with camera in tow. Pack a picnic lunch, a blanket and your camera.Take a leisurely drive and look for opportunities for photos, maybe a cool looking old barn or an old bridge. Relax and have fun.
4. Movie night in the backyard
Rent a projector and get an old white sheet and your stereo speakers. Hang the sheet from the eaves of the house in the backyard, hook up the DVD player to the projector and the speakers and project the movie on the backside of the house.
Light some candles and get some wine. Spend the movie time snuggling on a blanket and comfy pillows, all in the privacy of your own backyard.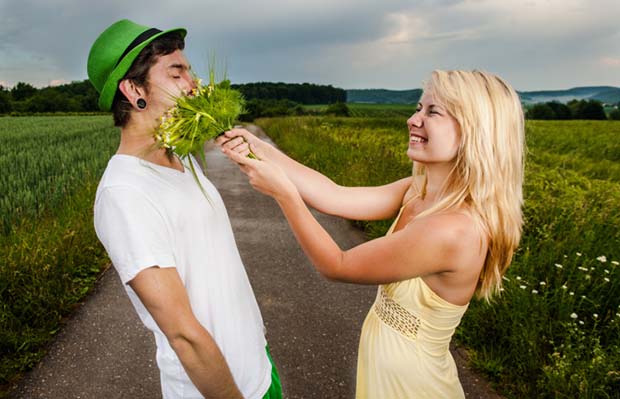 5. Antiquing
Check out the smaller towns around your area for antique stores. Some stores are really cool in themselves, not to mention the awesome antiques they are selling. Just go out and spend time looking through the shops, not buying. You have to time to talk and no pressure to spend money.
6. Clean the garage
I know what you are thinking! It doesn't have to be boring hard labor. Make it fun. Play some fun music. Grab your partner and dance for a few minutes. Flirt. Talk. Laugh. Before you know it, the job is done and you two have had a great time together.
7. Treasure hunting
Is there a place around your area that used to be a town but was abandoned, from the 1800's or so? Plan an afternoon for treasure hunting there.It's basically a hike with the potential to find really cool relics of the people who lived there.
8. Check out the community calendar
Every community has local events going on, look and see if there is anything fun going on. Many times, these events are free.If you want a drink or snacks, they usually have concession stands offering these for a decent price. You can probably even bring your own drinks and snacks in a backpack.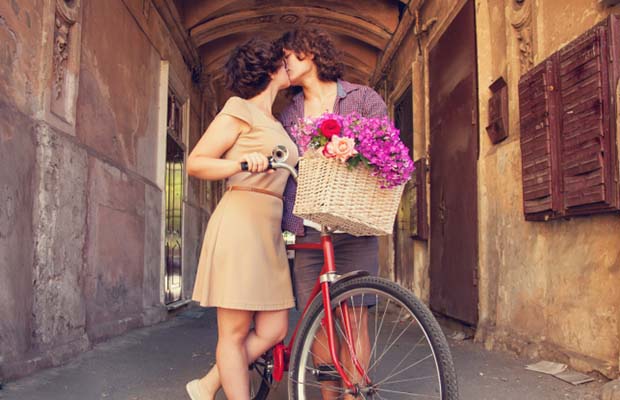 9. Plan a walking tour
Most cities have downtown areas with historic buildings that have been restored.Plan a walking tour to admire these treasures, and spend time together. Pack a picnic lunch in a backpack and take a break at a small park in the area.
10.Local museum
Sometimes the local museum or even the zoo will have charity or education events that are free and open to the public.If you don't see any offered, call and ask. Sometimes they will offer free tickets upon request. If not, ask about free public exhibits or 'free meet the animals' days.
11. Have a film festival
Maybe invite another couple over and get some wine and have a film festival watching zombie movies or some other genre you all agree on.If everyone pitches in movies they already own, you've just set up an almost free evening of fun and laughter!
12. Puzzles
Get a puzzle, some wine and cheese. Spend the evening snuggling side by side together on the floor between the sofa and the coffee table working on a puzzle.
This is a great opportunity to talk or laugh or just be close to each other.
13. Take a yoga class
Not only is this beneficial for your own health; it's a great activity to do with your partner.Partner's yoga brings two people together like nothing else ever will. Practicing this helps build trust and communication between partners.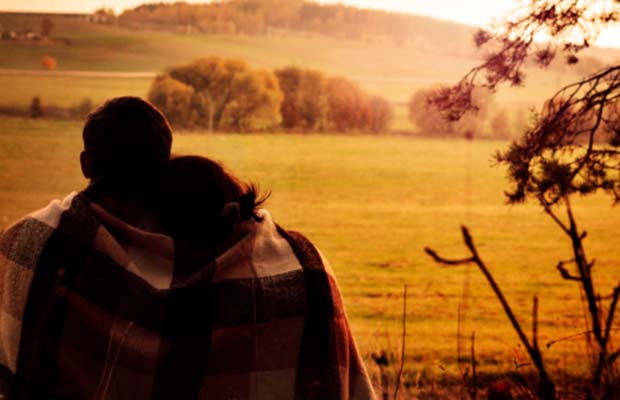 14. Clip coupons
Alright, this one is out there, but it's worth saying again; Time spent together is time spent together.Not only are you saving money, but you have a chance to learn things about your date that you may not have known.
15. Massage exchange
Who doesn't love a good massage? Who doesn't love a free good massage? Clear off the extra pillows and clothes from the bed, light some candles and put on some relaxing music.
Take turns giving each other a massage. Maybe it's only a foot massage, or maybe it's more. Just relax and enjoy letting your loved one do something special for you. Be sure to return the favor when it's your turn!
16. Attend a dress rehearsal
Look into any performance groups in your area. Call ahead and ask if they have open dress rehearsals. You might even be able to sneak in some wine and paper cups! Free entertainment with good wine and maybe even some cheese, depends on the size of your bag!
17. Play a video game
Not on your Wii or other new game station. Dig out that old Nintendo or original Playstation.Spend an evening or a Saturday afternoon remembering how much fun the original Mario was; break out the chips and the smack talk!
18. Learn how to give a manicure
Sounds silly right? A good manicure includes a hand massage, and that feels pretty amazing! Give your gal a surprise by preparing a custom manicure.
It's not hard, just watch a few YouTube videos and gather up some lotion and fingernail clippers. She will thank you! And ladies, you can do this for your man too! His friends don't need to know!
19. Learn how to give a pedicure
Watch YouTube videos for tips. Some hot/warm water, nice lotion and an excellent foot massage will have your date in heaven. Then they can return the favor for you!
20. GPS games
Google GPS games and find one you like. Many are free, although there are some that require membership. Pack up some snacks and choose a game, then hit the road or the bikes or whatever!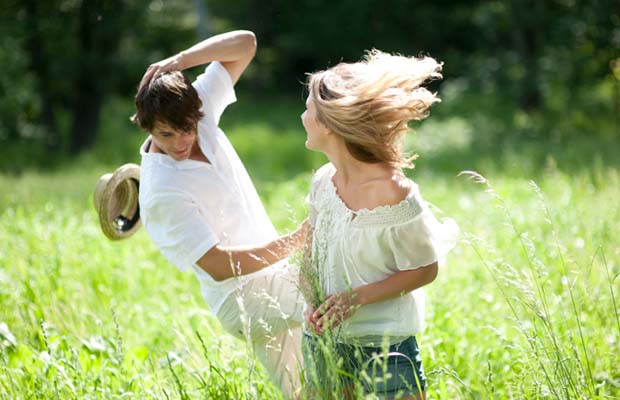 21. Have a cultural afternoon
Does your city have interesting and unique architecture? Make an afternoon to walk, ride or drive through those areas taking time to note and appreciate what you see. Pack a picnic in a backpack and stop at a local park to eat.
22. Botanical garden
Is there a botanical garden in your area? These can be amazing places. Make time one afternoon for the two of you to go visit and walk through. Take time to smell the roses!
23. Go fishing
Gather up the rods and reels, snacks and lounge chairs. Head out to your favorite fishing spot (or ask your friends to recommend a spot) to spend some quality time relaxing together while you fish.
24. Check out the local art scene
Most areas have an art scene. In some cases you can actually watch the artists at work. This is a nice chance to spend some time together.
25. Tour a vineyard
Many places have vineyards, you just don't know about it. Seek them out and go on a tour. Most vineyards love it when people want to learn more about what they do. You even get free wine if they have wine tasting sessions.
26. Free cultural events
A lot of cities have free public events during the summer months. Check out the public library or chamber of commerce to see what your city has to offer.
Most of the time you can bring your own drinks and snacks, even lawn chairs or picnic blankets. Find out what is offered in your area, could be concerts, dances, exhibitions… there is no telling what you have been missing out on!
27. Go on a picnic
This is suggested often, but add some fun to the standard picnic. Secretly bring two bottles of bubbles. Who doesn't love bubbles? At some point bring them out and have some fun blowing bubbles and laughing with each other.
28. Festivals
Are there any art festivals or medieval fairs in your area? These are sometimes free or cheap to get into. Once in, you don't have to spend any more money.
Just walk around and watch the performers or check out the vendors. This can be a very pleasant way to spend an afternoon.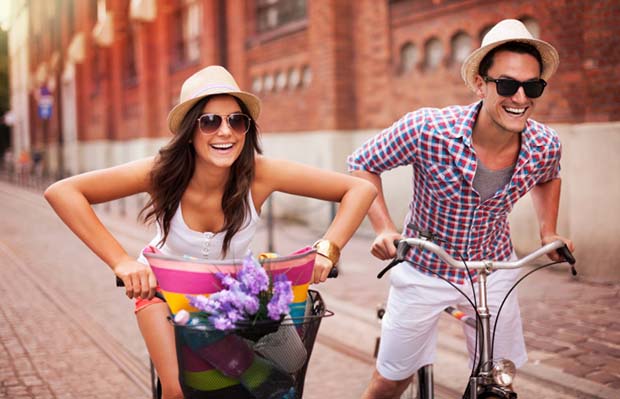 29. Driving tour of Christmas lights
Most towns have a drive through Christmas light extravaganza or at least some part of town where they go all out with the decorations.Take time to go and drive or walk through that area at night when it's all lit up.
30. Roast marshmallows
Build a fire in the backyard and bring out the lawn chairs. Hang twinkle lights in the trees and roast marshmallows together. Make 'Smores.
31. Miniature golf
Hit the green and putt some golf balls through that mini windmill. Quality time can be had at your local miniature golf course.
Talk and laugh and just enjoy the time spent together away from the stresses of life. Because, really, who can be stressed while hitting a ball through a clowns mouth?
32. Disc golf
Disc golf has become a very popular sport these days. The two of you, or make it a double date with some friends, can go out and play a round on a nice day. Get some exercise, and spend some time together.
33. Go to the batting cages
This is a really inexpensive thing to do and is really fun. Start the smack talking early and build up the anticipation. Maybe there will be some wagers to be paid out later at home, in private?
34. A capella or dance concerts
Many local colleges and universities have these kinds of groups. Call around and see what is offered in your area. These can be amazingly fun.
35. Drunken Twister
Oh yes, break out that old Twister game and the bottle of wine, maybe two bottles. Just make sure there aren't any lighted candles within reach.
36. Haunted House
During Halloween take time one evening to go to that haunted house you see advertised every year. This is a great couples outing!
37. Deliver homemade cookies
Spend some time in the kitchen making your favorite cookies together and then deliver them to nursing homes, friends or family.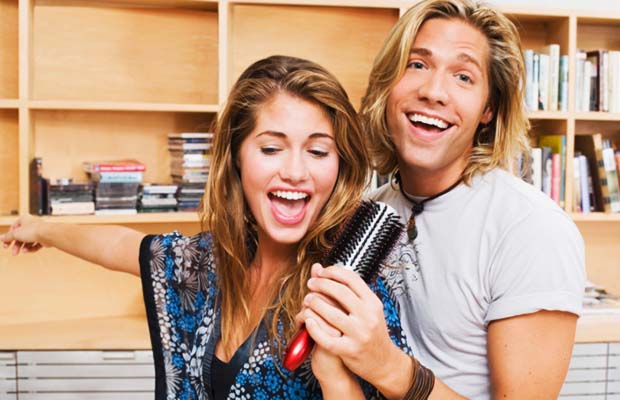 38. Build a fort
Kids build forts because it's fun and makes you feel like you have a special cave to hide in. You can build a cozy romantic fort in the living room and snuggle inside while you watch a movie. It's like a romantic getaway without the expense!
39. Go to a flea-market
Take an afternoon and wander around a flea market together. Agree before hand on a spending budget or agree not to spend any money. Just have fun wandering around looking at what other people consider junk.
40. Make a time capsule
Have a romantic dinner and talk about the 'good 'ol days' and bring out the photos and mementos.
Choose some to go in a time capsule, as well as current items. Bury it in the backyard and agree to open it in 10 years. Just don't forget about it if you move!
41. Play a game
Been done, right? How about at Starbucks? Take a game, like Uno or a deck of cards; order your favorite Starbucks item and spend an hour or two playing card games together.
42. Volunteer together
There are always organizations that need volunteers, find one you both can get excited about helping and sign up!
43. Wildflower spotting
When the wildflowers are blooming, go out and enjoy them. Read up on the ones common in your area and see how many you can spot.
Maybe make a game out of it, winner has to clean the dishes at home or pay up some way later that night in private!
44. Have a romantic dinner and make a life list together
This is an excellent way to make sure you both are on the same page.
Make your list of future goals as a couple or as parents. Make a list about any topic that relates to both of you together. It will help strengthen your relationship.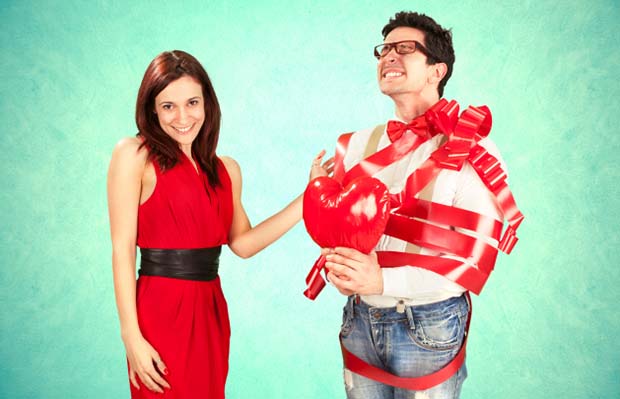 45. Go garage sale-ing
Set a budget at $5 and see who can find the most outrageous or creative item as a gift for the other person.
46. Date night treasure hunt
Pre-planning is a must on this one! Make your partner go around to different places picking up packages; each place will also give him a note with the next destination.
Use your friend's homes as the pickup points and buy everything/cook ahead of time.He will pick up a sexy outfit for you, dinner, wine, desert, a gift for himself, etc.  He won't know what these items are because they will be gift wrapped.
When he gets home, have the table set and ready for the dinner he picked up. Open the dinner box and eat, making him wait for each package to be opened until it's time for that item in the evening.
47. Take a bubble bath together
Again, together time is what it's all about. Light some candles and play some nice music and just enjoy the bubbles and each other.
48. Fruit picking
Are there orchards around your area? Go out and pick whatever fruit that is ripe on a nice day.
The cost is usually minimal for a basket full and then you can enjoy eating it on the way home or bring a picnic and after the picking, have the fruit for dessert.
49. Play on a playground together
Those things aren't just for kids anymore! Choose a safe neighborhood and go in the evening when the kids will have already gone home.
Challenge each other to swing higher or go faster across the monkey bars.
50. Go off-roading together
This is great fun and you might even want to invite another couple in their own 4×4 vehicle, in case of a break down or getting stuck in the mud.
Roll down the windows and let it fly as you tear up those trails! Take hot dog makings and fire building supplies and when the sun sets have a cook out to roast hot dogs and sit around the campfire relaxing.
There you have it! 50 Unusual Cheap Date Ideas. Some are not what you would expect on a list of date suggestions, but they can still be quality time spent with your partner. The important thing is to not be shy and just relax and have fun.