2016 Cadillac CTS-V – Where Style Meets Power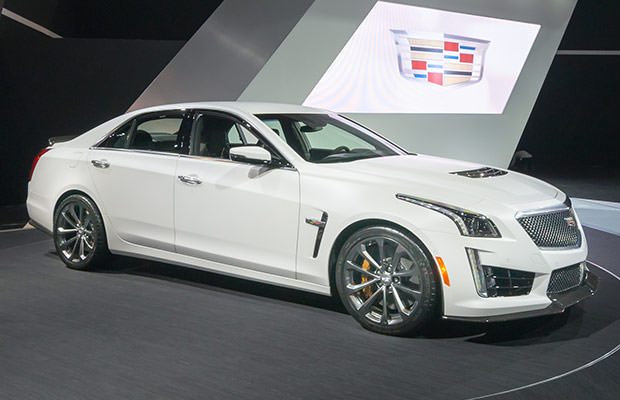 If there was ever a carmaker we could turn to if we were looking for a perfect blend of luxury and performance, it would be Cadillac. This U.S. brand has always been a force to be reckoned with, and it released some pretty interesting models in the past few years.
But none of those cars could ever compare to Cadillac's masterpiece – the 2016 CTS-V. With less weight and more power than its predecessor, this baby will most certainly rock the world of every car-lover out there.
A Facelift For More Performance
When a model is being upgraded, it's not uncommon to see its younger version get redesigned slightly in order to improve aesthetics.
However, that is not the case with the 2016 CTS-V, as almost every detail that received a facelift has been changed towards improving the performance of the car.
Aside from its headlamps, every front part of the new CTS-V was remodeled with the goal of boosting the vehicle's aerodynamics.
Also, the new car looks a lot more bad-ass compared to its 2014 version.
On the inside, the 2016 CTS-V brings luxury and style at their best. Heated seats, exquisite materials, a 12.3'' instrument cluster display – the list goes ever on, just adding awesomeness to this already impressive car.
Small Tweaks For A Lot Of Power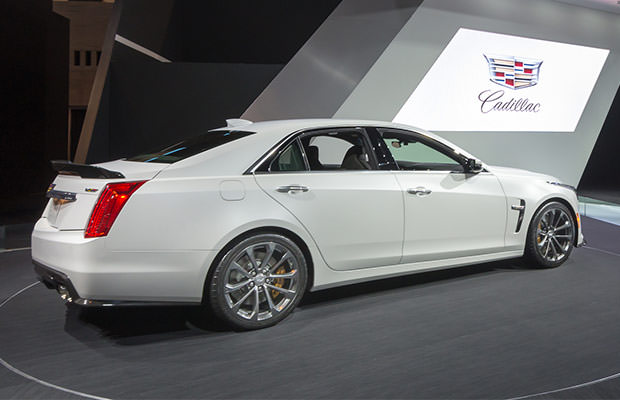 It seems that Cadillac went with "if it ain't broke, don't fix it" this time, as they didn't actually give the 2016 CTS-V a brand new engine. Instead they just made a few changes to the drivetrain here and there, only for the same old engine to become almost 90-bhp stronger.
The new CTS-V features the same 6.2-liter engine as it did before, only this V8 version comes with stronger aluminum cylinder heads and titanium intake valves. This boosts the new model from 556 horsepower to 640 bhp and 630 pound-feet of torque.
Add a more efficient 1.7-liter replacement to its previous 1.9-liter supercharger, and you've got yourself one hell of a machine!