2016 Aston Martin Vulcan – The Most Intense British Supercar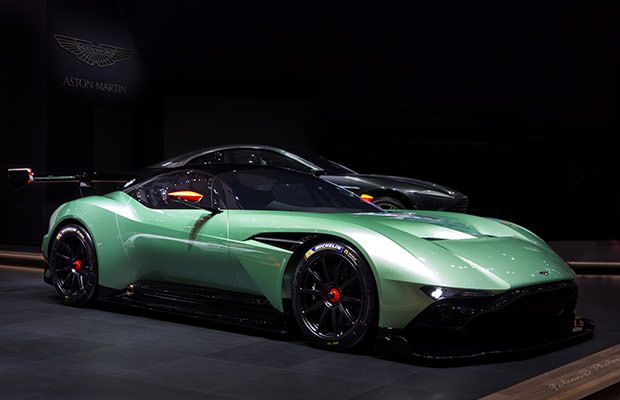 During the past few months, there have been rumors that Aston Martin is having some financial difficulties, with the mention of words bankruptcy and selling. However, the British carmaker responded to these rumors not by denying them, but with something called the 2016 Vulcan.
Many skeptics expected a more muscular, race-clad Vantage, but the guys from Aston Martin managed to surprise even them with the innovation and creativity they've implemented into their newest car.
A Glimpse Of The Future
Perhaps the 2016 Vulcan borrowed certain ideas from Vantage, but as far as we can tell, it's a
whole new thing
.
It carries the recognizable Aston Martin design mixed with a futuristic look, which all work toward making the Vulcan look like a carbon fiber enriched beast.
And that's where the Vulcan's similarity with its older brother ends. The interior of the new British supercar is something we don't see quite often, as it's seemingly focused on professional racing.
Unmatched Power
One could easily state that the 2016 Vulcan brings the most radical changes Aston Martin has ever made. Apart from its exterior, the new supercar's drivetrain upgrade is even more intriguing than its innovative looks.
Aston Martin's Racing division really outdid itself this time – they managed to upgrade their standard V12 engine displacement from 5.9 liters to a monstrous 7.0 liters. However, the actual horsepower limit of the Vulcan is yet to be revealed, but we know it will pass the 800bhp mark.
The Vulcan is equipped with a mid-mounted six-speed sequential transmission, while it also comes with a limited-slip differential and a carbon fiber drive shaft.
It may be too early to talk about its price, but since the Vulcan is set to be produced in only 24 units, you can expect a hefty price tag that exceeds $2 million.