2016 Acura NSX – Against All Odds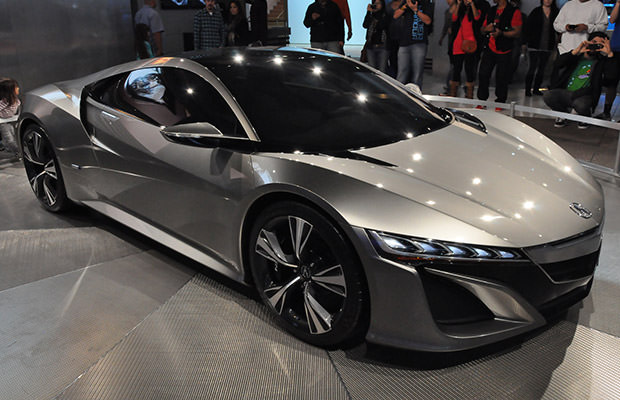 When the first Acura NSX was presented to us in 1991, the world was in awe. It was a revolution in the car business at the time, and now we're about to see that revolution once again, with the coming of 2016 Acura NSX.
It almost happened in 2009, but the economic crisis prevented it. Then we saw the ads for the new NSX in 2013 and got all psyched, but we still didn't get a new NSX.
But now, after Acura made some drastic changes to their latest creation, we're about to get a brand new supercar.
What's The Difference?
Comparing the 1991 and the 2016 models would be ridiculous. In 25 years the NSX has changed quite a bit, and everybody seems to be in love with the new design.
Larger, wider, and with bigger wheels, the 2016 model looks like something that came out of a time machine.
The overwhelming looks of the NSX aren't just on the body. The interior of car is just as magnificent, with ergonomic simplicity and an overall futuristic feeling.
The Power Within
The first concept of the new NSX was equipped with a V6 engine which was able to produce around 400 horsepower. But that wasn't good enough to compete in today's world of supercars, and the Ohio design team knew it.
After some redesigning, we're presented with a twin-turbo, mid-mounted V6 engine with a nine-speed dual clutch transmission. Add two electric motors to this setup, and you know the specs of the 2016 NSX.
It's yet to be revealed how much power will the latest Acura have, but it's said to have somewhere around 550 horsepower. Thanks to its dual electric motors, the NSX is branded as a Sport Hybrid Super-Handling All-Wheel Drive car. Quite a lot of titles for a vehicle, don't you think?
Bottom line, the new NSX looks quite promising. Considering that the estimated price of this supercar is floating around $155,000, great things are expected from Acura's new baby.