2015 Mercedes CLS – Reinventing The Brand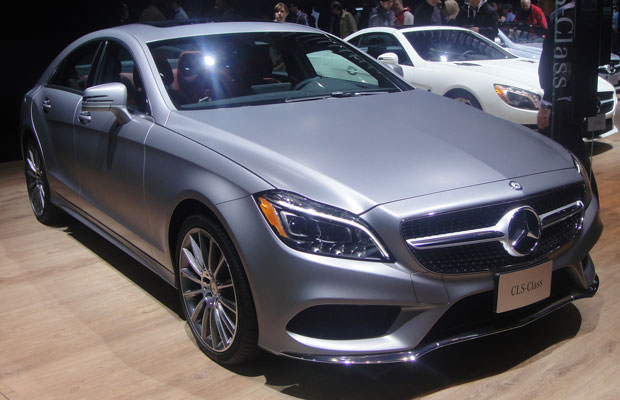 In 2005, we were presented with the first Mercedes-Benz CLS. The four-door coupe was the first among its kin, and was soon followed by BMW and Audi, which started an era of 500-bhp town cars. And now, 10 years later, the German carmaker decided to redesign its invention, only to give us the 2015 CLS.
When New Meets Old
A decade is a long time in the car business. As many things have changed since 2005, so did the CLS. If you expected the 2015 model to receive a facelift, you weren't wrong – the new CLS looks modern and slick, but it still bears the recognizable features of its predecessor.
The 2015 CLS comes with some new stuff, like the innovative
Multibeam LED headlight
and a reworked front bumper that upgrades the intake configuration.
However, it didn't deviate a lot with body work, which gives it that familiar look.
The inside of the new Mercedes model went in the opposite direction of the exterior. Once you get inside the 2015 CLS, you'll immediately notice a bunch of new additions.
From the new 8'' color display to the three-spoke steering wheel, to the revised center console, the new CLS brings a whole new bag of toys to its owners.
Something For Everyone
As it was expected of Mercedes-Benz, their new model comes with multiple drivetrain options. In fact, there are five different engine choices, which are sure to fit anyone's preference.
The traditional drivetrain choices range from the 2.1-liter to the 3.0-liter. However, Mercedes came up with two brand-new engines for the CLS. One is a 3.0-liter V6 that produces 328 horsepower, with the other one being slightly stronger with 402bhp and 442 pound-feet of torque.
All of these drivetrains are to be equipped with the carmaker's new 9G-Tronic transmission, while the strongest model is most likely going to be a 4MATIC.
With multiple options, Mercedes-Benz made sure that the 2015 CLS finds a buyer in every person. Depending on the engine, the new model's price ranges from $79,000 to $148,000, but we're certain that whatever option you go for, you won't be disappointed.