2014 Nissan 370Z Nismo – More Than Just A Car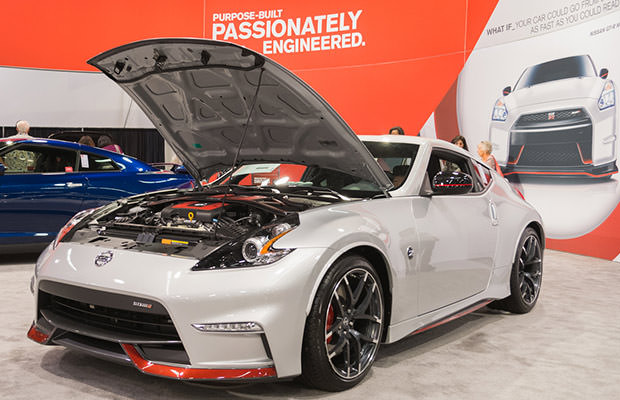 Nissan has always been a carmaker that implemented more speed, curves, and overall sexiness in their cars rather than class or luxury. For those who prefer the former, we present you the 2014 Nissan 370Z Nismo.
If you thought the original 370Z was exotic, hold on to your seat, because you probably aren't ready for what the Nismo model brings!
Changes For The Better
Although the old and the new version look very similar from afar, Nissan has upgraded its 2014 model with some small yet significant changes.
These include an extended front nose, a chin spoiler, new side sills, and a rear bumper that increases the car's downforce.
Aside from the physical changes, the Nismo also replaced the Magma Red color with multiple choices, such as Pearl White, Magnetic Black, Gun Metallic, etc.
On the inside, the 2014 Nismo is as authentic as a Japanese car can be. From black and red fabric on the seats to the aluminum-trimmed pedals, this bad boy is comfortable and practical all at the same time.
Nothing Can Stop This Machine
Every car-lover knows that looking at a beautiful car is not enough – you have to look under the hood. And believe us when we say that Nissan came prepared once again.
Powered by a 3.7-liter V6 engine, the 370Z Nismo can deliver up to 350 horsepower at 276 pound-feet of torque. It's also equipped with an exclusive H-configured exhaust system and an Engine Control Module calibration that exists only to improve the car's power and acceleration.
Bottom line, the 2014 Nissan 350Z Nismo has it all – the looks, the feel, and the power. For a little over $43,000, you can get not only the most impressive Z model, but probably one of the sexiest cars on the road.