12 Cars For Under 17,000 AUD That Look Like A Million Bucks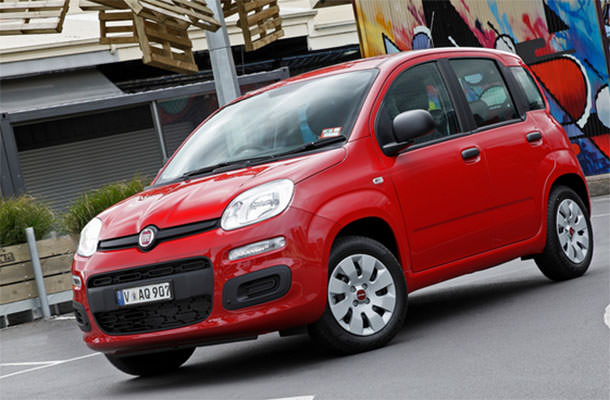 There are quite a few new cars around for under $17,000, and while they don't cost a million dollars they can look and make you feel as if they do.
The key is to seek out a small car with a manual transmission, but there are automatics to be found as well.
A used prestige or classic car can also be a great deal for even less. Good places to look include Redbook, Carsales and Carsguide.
Here are some of the best 2014 and 2013 new car buys for under $17,000.
1. Fiat Panda Pop 150
The recommended sale price for the five door manual hatchback in the Fiat Panda Pop 150 range is only $16,500 (drive away), and you won't just save money on the purchase price as the average consumption is 5.2 litres/100 km with up to 6.7 in ideal driving conditions.
Standard features include a four speaker stereo system with CD player, airbags, anti-lock braking system and brake assist, Bluetooth, air-conditioning, voice recognition and central locking. The 1.4 litre four stroke engine uses Premium ULP fuel.
This car is Italian made, and has that stylish million-dollar Italian look that turns heads. This is a fast car, ready to handle just about anything you can give it.
The Panda has been made since 1980, and the latest version has a unique design. Somewhat boxy looking, the 2014 Fiat Panda Pop is recognizable and sharp looking.
The car was rated four stars in European crash tests. The Fiat Panda Pop comes with plenty of safety features, driver and passenger airbags, front row side airbags and head airbags for the front row. The Fiat Panda also comes standard with remote keyless entry, electronic stability control, and power front windows.
If you are looking for an affordable car option that will save you money on gas, the Fiat Panda is a good choice.