Top 12 Cars To Buy For Less Than £10,000 And Look Classy As Hell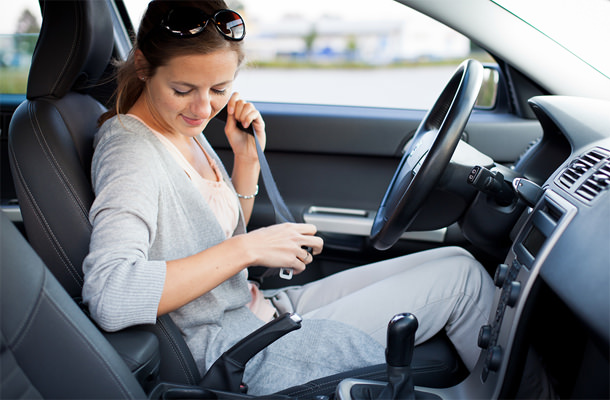 Let's face it, most of us judge people by what car they're driving.
Middle-aged men in sports cars are in a mid-life crisis trying to regain their lost youth, and women in big SUVs are spoilt housewives.
It's wrong to judge a book by its cover, but we all do it. Luckily for those on a budget, it's possible to buy a new car for under £10,000 and still look like you have style.
All the following cars have modern design features and strong specs, considering the price.
Even if you're not the richest person in the world, you can still look classy when you're behind these wheels.
1. Dacia Duster
This compact entry-level front-wheel SUV costs around £8,995. First launched in the UK in early 2013, the Dacia Duster has received plenty of positive publicity thanks to its competitive price and great features.
With low fuel consumption, a 103bhp 1.6-litre petrol engine and five-speed manual gearbox, it's one of the most affordable SUVs on the market. You get a lot of new car for your money, so if you're looking for basic but highly capable multipurpose transportation, you could do a lot worse.
Its sister model, the five-door supermini Sandero is even cheaper, starting at just £5,995. It is rare to find a quality SUV for under £10,000, but the Dacia Duster is just the SUV that fits the criteria.
When you need a vehicle that can fit the entire family, this is an SUV worth taking out for test drive. This is an easy to handle SUV with all the features you want from a higher end car. With 4×4 capability, you can drive this car safely just about anywhere. Have fun while you drive and look good at the same time.
Safety features include driver and passenger airbags, side airbags, three point rear seatbelts, front seatbelt pretensioners and more. The radio comes with a CD player and MP3 compatibility. Fingertip controls for the radio are right on the steering wheel.
ADVERTISEMENT

Most popular

ADVERTISEMENT

ADVERTISEMENT
Information on this site is for educational and informational purposes only.
For further inquiries, please contact us.
Copyright MensMagazine.com © 2013 -2017