15 Manliest Cars On The Road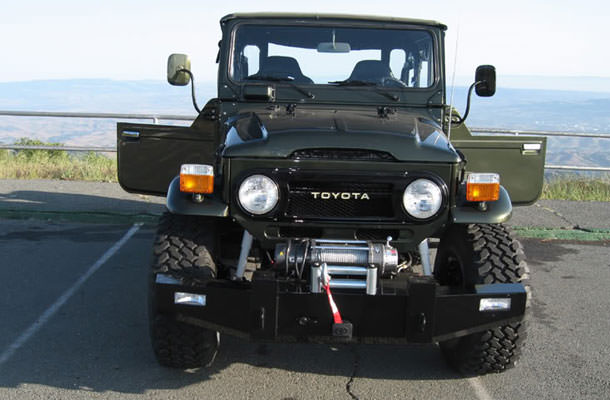 It's time for us to acknowledge the rides that have an overt manly presence and make no apologies for it. In other words: Don't expect to see any Miatas on this manly cars list.
The manly cars that did make this list aren't exclusively new cars or old cars, and a few aren't even cars at all. And just so we're clear, this isn't all about horsepower or raw performance numbers. The 15 manly cars that make this top 15 are here because of their character, whether they're among the fastest in the world or they struggle to keep up on the freeway.
15. Toyota FJ40 Land Cruiser
To look at Toyota's portly 2008 Land Cruiser, you don't immediately think "manly car."
Go back awhile and consider the old two-door version, the Japanese Jeep known as the FJ40 Land Cruiser.
Once upon a time, owners subjected their Land Cruisers to tougher duty than navigating mall parking lots.
The inspiration for today's FJ Cruiser – no manly slouch itself – the original Land Cruiser was just as rugged and capable as the rival Jeep CJ, but with tougher looks and better reliability. The timeless demand keeps collector values high and has even inspired a re-creation from TLC, a California company specializing in the restoration of these manly cars.
The FJ40 series arrived in 1962 but the first Land Cruiser designed for civilian use didn't arrive until the FJ55 wagon in 1969, and HJ45 arrived in 1975. And so it went until the Land Cruiser range now spreads from this FJ Cruiser, through troop carriers and Prados to the Land Cruiser 200 series.
Toyota's range, and reputation, of four-wheel drives has long been popular. To date some 765,000 Land Cruisers have been sold in Australia, the world's largest single market for the Cruiser and taking 12 per cent of production.