Top 15 Cars That Get All The Girls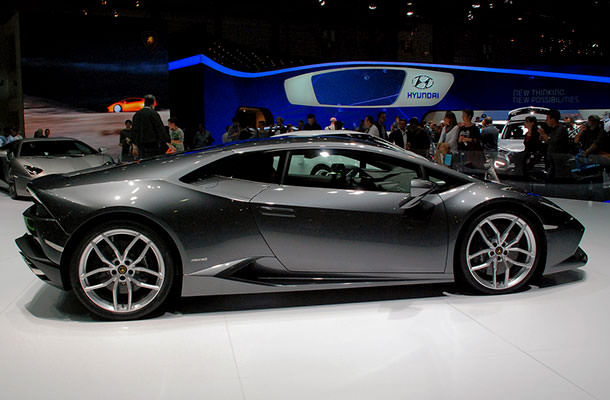 What is it about cars that people find so sexy? Is it the low hum of a well-tuned engine? The freedom a lightning fast mode of conveyance brings? Maybe it's just the knowledge that anyone who can keep a high-end piece of machinery in good condition must have their life in order. You never see a scuff on James Bond's Aston Martin, after all.
Here are the top fifteen cars guaranteed to earn you some adulation from the opposite sex.
1. Lamborghini Huracan
The "Lamborghini vs. Ferrari" debate rages on, and will continue to do so amongst gearheads for decades to come.
It's like comparing fine champagne. There are no easy answers and it really boils down to personal taste. But one thing is certain: the Lamborghini Huracan is a damn sexy piece of machinery.
Founder Ferruccio Lamborghini worked as a mechanic in Italy during WWII.
He used his expertise and ties to military to sell tractors and army surplus machinery after the war, quickly making a name for himself as a shrewd businessman and with a deep knowledge of all things mechanical.
He was fond of high end sports cars, purchasing several of the already-established Ferrari models in 1958. Though a major fan of Ferrari, he found the cars too noisy for typical use. One day the clutch on his Ferrari broke, so he went to the Ferrari headquarters to have it replaced. He was turned away, with Enzo Ferrari himself stating that Lamborghini was merely a tractor-maker and knew nothing of sports cars.
Lamborghini decided to create a brand that could compete with Ferrari, and though the company suffered some setbacks in the latter half of the 20th century, their cars still blend form and function perfectly. The upcoming Huracan model will feature high-contrast LED lights, and three different settings of performance that can be changed on the fly, bringing this acclaimed brand into the space age in style.