Top 10 Most Ridiculous Guinness World Records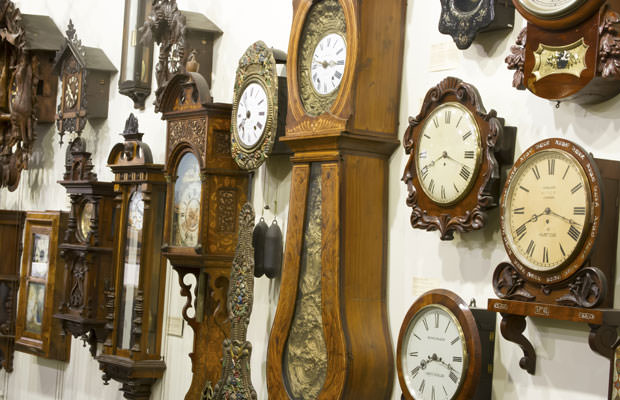 Do you remember that Simpsons episode in which Homer was desperately trying to come up with a thing that hasn't been done yet and set up a Guinness record so he could go down in history for at least one thing in his life?
Well, here we have 10 people who managed to do just that.
Some of these are so awesome and useless at the same time that you will want to do them yourself, but others are just plain bizarre they will make you cringe as soon as you read the title. However, these people may be utterly insane, but they will at least go down in history as Guinness World Record Holders.
If we forgot some of your favorite most ridiculous Guinness world record, make sure you mention them in the comments section.
10. World's Largest Collection of Clocks
His name is
Jack Schoff
and he owns more than
1,500 different clocks
which cover each and every wall in his house.
When you come into Jack's home in North Berwick, the first thing you see is a clock placed above the door, which acts like a warning for what follows once you go a little deeper into his apartment.
There are clocks literally everywhere. The beautiful clocks this man owns and reveres.
1,509 beautiful clocks this man owns and reveres adorn every square inch of his home and, according to Jack – it IS kind of annoying. But not all the clocks and all the noise coming from them. It's the "Wow!" reaction coming from every person who walks into his home for the first time. "Everyone says the same thing," says Jack.
It appears that this guy has a little too much time on his hands.