Top 25 Chick Cars That Guys Should Never Drive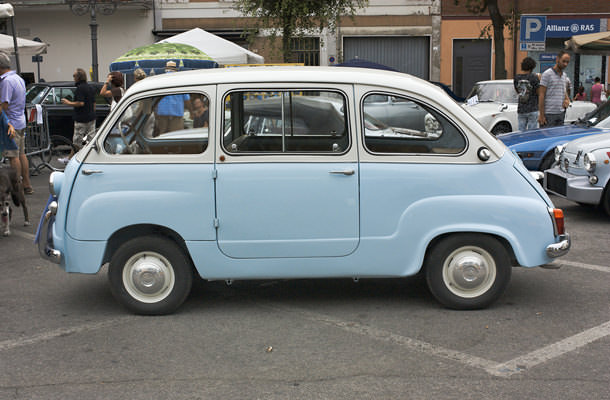 2. Any minivan
It really doesn't matter what brand or model you are talking about when it comes to minivans. You can buy American and get a Dodge, Chevy, or Ford, or you could buy foreign and get a Honda or Toyota.
The fact of the matter is that no real man would ever be caught dead driving a minivan. It isn't even excusable when it is your wife's minivan, the house needs milk, and your car is low on gas.
If you've got a bike, ride that to the local store and back. No bike? Looks like a nice night for a walk.
Minivan manufacturers have tried really hard in recent years to make the minivan "cool," but with little success. The only people that will think minivans are cool are the kids riding in style in the backseats. Yes, minivans are plush and stylish on the inside with reclining bucket seats, in-floor storage, and built-in infotainment systems that keep the kids happy during the drive to soccer practice.
For starters, as the man driving this vehicle you won't be enjoying any of those amenities from the driver's seat. While the kids are relaxing in style in the back the world sees you in the driver's seat hauling the kids around town in the grocery-getter.
Transform the Look of Your Car with New Car Seat Covers – Click Here
Even if you take out the car seats and vacuum out all of the ground up food from the week, you'll never remove the local soccer club sticker and stick-figure family on the back that screams "soccer mom." Yes, soccer moms are popular, but when was the last time you heard people raving about soccer dads?