15 Manliest Cars On The Road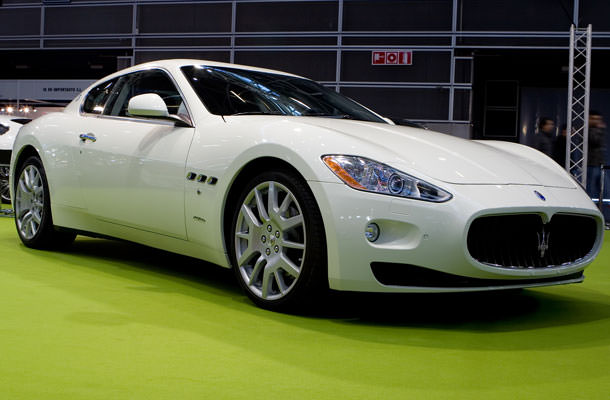 14. Maserati GranTurismo Sport
See it, want it, abandon your wife and kids for it – or better yet – sell your wife and kids for it.
Yes, we know. The GranTurismo isn't particularly fast. With a zero to 60 time of 4.8 seconds, it's one of the slowest cars on the list.
Still, the Maserati has an elusive something extra that can send a thrill up your spine.
Or possibly up your leg: According to a rumor, the Maserati's engine is tuned to a frequency that, uh, gets a woman's lady parts revving.
Like the Aston Martin, the GranTurismo has a handsome and refined appearance. A man in a suit and tie might look out of place in a Viper or a Mustang — but he'd fit perfectly in this Italian beauty.
The exterior has curves in all the right places; the interior is lavishly appointed. There is an amazing, 454-hp 4.7-liter V-8 that is good for sub-5.0-second 0-60 runs.
The previous decades saw Maserati lead an existence typified by exotic exteriors wrapped around temperamental hardware. But the new method seems to be working, and not just for four-doors. In 2011 alone, Maserati managed to peddle nearly 2700 GranTurismos, almost a third of them right here in the land of eagles and apple pie.