The German Hybrid Supercar – 2015 BMW I8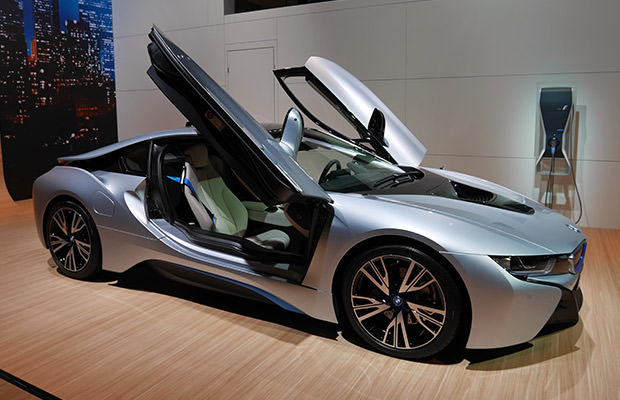 BMW hasn't made a supercar since 1978's mid-engined M1, but since the competition got serious in recent years, the German automaker had to upgrade its game a bit – and they did so with their new I8.
Light And Deadly
Besides looking like something that came out of a time machine, the new BMW is equipped with many interesting features that provide max speed without being weighing too much.
With the company's Vision Efficient Dynamics system being implemented into the I8, the new supercar will have "less synthetic glass and more solid structure in its final design."
This basically means that the I8 will be built on an aluminum chassis with will hold the powertrain and the passenger cell. The production model will weigh less than 3,300 pounds, making it extremely light considering the engine specs which we'll get to in a minute.
Killing Machine
The I8 will have a 1.5-liter three-cylinder drivetrain that can deliver 231 horsepower and 236 pound-feet of torque. With this engine powering the rear wheels, the new BMW also has an electric motor that produces 131 horsepower and is responsible for making its front wheels move.
Once its tank is full, the I8 can power through 310 miles, or even get to 372 miles if the ECO PRO mode is activated. Its electric motor can take the I8 as far as 22 miles on a single charge.
This all sounds great right now, and we can't wait until it finally reaches production. BMW has once again proved itself as a force to be reckoned with.