Cadillac ATS-V – The Beautiful Monster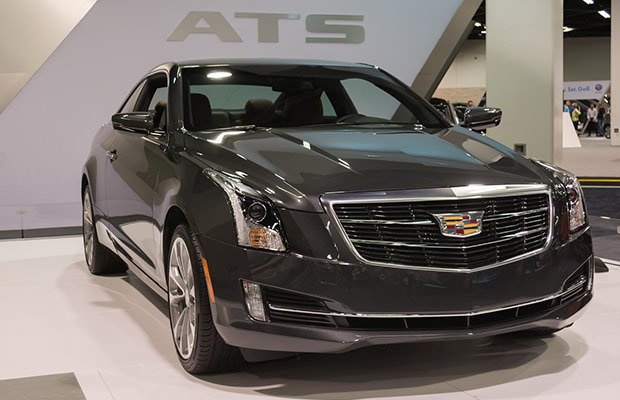 Since it was introduced in 2004, the Cadillac CTS-V has been on everyone top list of American cars. Imagining it with that "V" badge on its trunk would make any man become a boy. Now, Cadillac treats us with something even better – the amazing ATS-V.
Something For Everyone
At this year's LA Auto Show, the American automaker gave us CTS' little brother, the ATS-V.
With a twin-turbo 3.6-lites V-6 engine ported directly from the CTS Vsport, the new Caddy came in both sedan and coupe form – a dream come true.
The ATS-V can reach 185 mph, while its acceleration is 0-60 in just 3.9 seconds.
The turbos with titanium turbines produce a lot of heat for that kind of boost, so the ATS-V is equipped with vents placed on its carbon fiber hood.
With 8-speed auto and 6-speed manual transmission, the ATS-V adds another thing to its list of diversities.
Playing With The Big Boys
Besides some original and some upgraded parts, the new Caddy also comes with the Corvette's Magnetic Ride Control. The MRC changes the ride's comfort according to the road it's driven on – from the softness and luxury Cadillac always delivers, to the rigid off-road options that the V Series demands.
ATS-V's main rivals on the LA Auto Show were the BMW M3/M4 and the Mercedes-Benz AMG C63 with 425 and 451 hp, respectively. After a long time, these German classics have a serious North American competitor.
The new ATS-V is currently priced similar to its German competition, with prices beginning around $60,000.