4 Compelling Reasons to Buy an Electric Fat Bike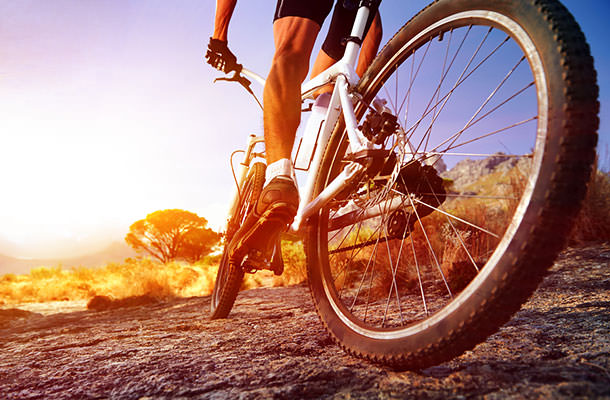 If you're reading this, you've probably already seen an
electric fat bike
and were blown away by how novel it was. After all, it's all about innovation of late, and the electric fat bike does take cycling to a whole other level.
Motorized bikes with super wide wheels, they offer an experience that neither traditional bikes nor motor scooters can.  Still, an electric fat bike can cost you more than three grand. They're not exactly cheap. Read on, and perhaps the following reasons will help you decide.
#1 Versatility
Fat Bikes have motors that enable you to move at 20 miles per hour or faster, but you can pedal them too. It's just a matter of where you are and what mood you're in. So if you just want to take a joyride through your neighborhood or the local park, you can effortlessly cruise along.
If, however, you're ready to get some exercise, you can propel your electric fat bike forward the old-fashioned way. The extra width of the tires will actually demand more effort and give you a workout that's more intense.
#2 They're Fashion Statements
While there are electric fat bikes that have typically sporty designs, there are a growing number of companies crafting fat e-bikes that are nothing short of stylish.
Once yours is accessorized with a water bottle cage and zippered bag that connects to the frame, it'll help you to pass the hipster test with flying colors.
Not to mention that leaning on one of these outside your favorite café will most definitely inspire smiles and turn heads.
#3 Practicality
If you commute to work by bike but wish that winter weather didn't force you back into the subway, an electric fat bike may be the solution. The tires have studded treads that are made to grip mud, ice, snow and even sand. Your average old-school mountain bike has tires in the range of 2.5 inches wide.
On the other hand, electric fat bike tires can be twice as thick, which gives the cyclist riding one far better gravity on slippery roads.  Sadly, there are cities such as New York where electric bikes are illegal, but in the areas where they're not, you won't need a license or permit to ride one.
#4 Eco-Friendlines
Scooters are pretty cool, but they run on gas. There are gentler motorcycles with smaller frames you can consider also, though many pollute worse than cars. A fat e-bike, however, is environmentally friendly. They don't emit carbon dioxide into the air or exacerbate global warming.