2017 Ford GT – Old Design Meets New Standards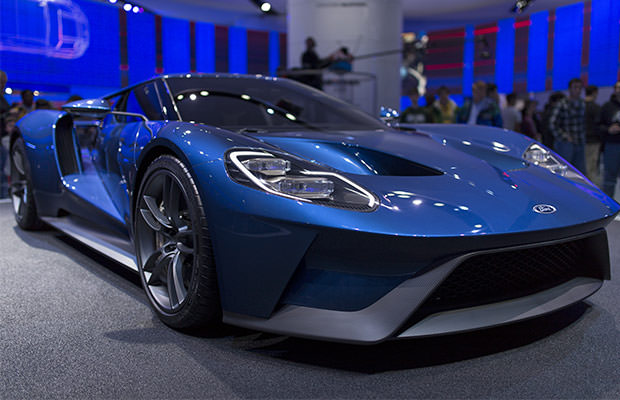 The famous Ford GT was born back in the 1950s as Ford's response to Ferrari's domination of the race track. It has been altered and improved many times over the decades, but we're yet to see its best version in the form the 2017 Ford GT.
The Super-Light Heavy Weight Champ
When Ford revealed their 2017 GT at the
2015 North American Auto Show in Detroit
, the crowd was left speechless. Not only did the new model receive a facelift, but it now looks as bad-ass as ever.
Never did the Ford GT have such a menacing and powerful appearance as the new one does. From the carbon fiber and aluminum body to dual front ducts and the aggressive rear diffuser, the new GT simply screams of power.
On the inside, the Blue Oval brand stuck with the same light formula you can see on the car's exterior. Although the panel has everything it needs for the new GT to function smoothly, the interior is very practical and minimalistic.
A Pleasant Surprise
Most people expected the 2017 GT to receive a V8 engine from the GT350 Mustang, but Ford thought otherwise. Instead, their new baby is going to be equipped with a new 3.5-liter EcoBoost V6 and twin turbos.
Ford is yet to reveal how much power their new car will have, but they said it will be somewhere around a stunning 600 horsepower. Mix that with seven speeds, a dual-clutch transaxle, and an all-wheel-drive, and you've got yourself one mad supercar.
Keep your car engine running smoothly – Buy a Motor Oil here
Bottom line, the 2017 Ford GT is literally setting new standards with both its design and its remarkable features. Considering it began as a Ferrari competitor, it's kind of nice to see this vehicle become one of the strongest trend-setters in the world of supercars.