How To Know Your Girlfriend Is Awesome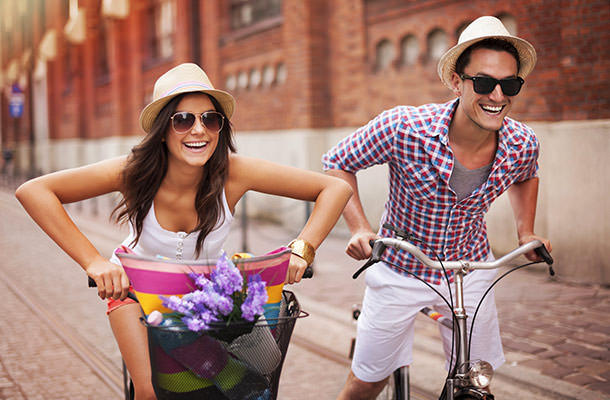 You know what? We're feeling a little misty-eyed thinking about true love. Maybe it really does exist, you know? Despite the odds, and everything. Maybe there's more to life than playing the field. Well, you can create your own relationship success just by looking for the right traits in a woman.
Independent And Fearless
No one gets into a relationship to be a babysitter. If she's had a rough day at work, it's great to be her shoulder to cry on. But if she can't seem to function without you, you'll eventually suffocate, and if you're smart you'll run for the nearest exit.
Independence is key to a happy relationship, for both the man and the woman.
You'll find you're still getting to know her long after you've gotten serious if she has a host of interests and commitments outside of your relationship.
A great girlfriend has to be sexually compatible with you. For instance, if you're into S&M and she's more the "fluffy lingerie" type, that's a problem.
The two of you have to be on the same page — or, at least, if it's what you really crave, she has to be willing to wear leather and use a whip from time to time.
Of course, this doesn't imply that she has to know all the right moves straight away; it simply means that you and she have an undeniable attraction toward each other and are able to communicate your desires verbally.
It is important that you please each other in the bedroom — or on top of the dryer — whatever the case may be.
Respect Is Mandatory
Your girlfriend must respect you — otherwise you have to wonder why she bothers to be with you. This means that she takes the time to listen to you, even if you're in a heated argument.
A great girlfriend will keep major disputes private rather than taking you down in public. She'll make an effort to see things from your point of view, provided you do the same for her.
The key here is that the respect has to be mutual — it's very hard for one of you to respect the other while feeling disrespected. The golden rule has no better application than in terms of respecting your significant other.