Exercising Against Cancer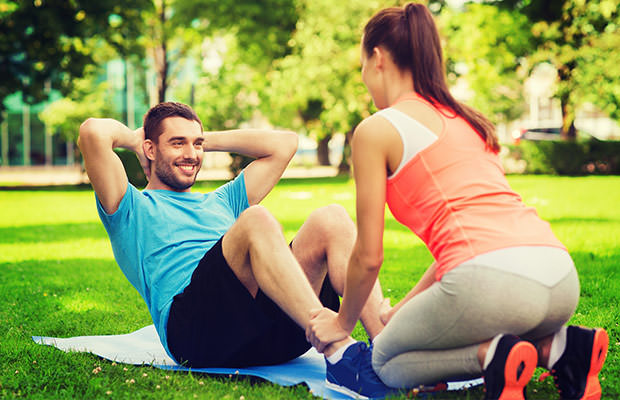 This goes without saying – working out is beneficial to us beyond measure. We can ward off diseases and obesity, while also boosting our health, looks, and confidence. But hitting the gym can sometimes be a tedious task for some people, especially for those who lack motivation.
That's why today we're giving you yet another reason for exercising – preventing and beating cancer.
Living Longer And Better
Fitness has always been associated with
longevity and increased quality of life
. And now, we learn that exercise isn't only good for that, but also for preventing diseases which can shorten our life span.
As we all know, cancer is very serious disease. Unfortunately, in most cases it leads to death, and even those who defeat this disease are left scarred by chemo-therapy and collateral damage.
That's why really important that we all know about every breakthrough in this domain.
A study conducted by the University of Vermont included men aged 30-40, who are all physically active. The results showed that men in their 40s who were at high fitness levels had much less chance not only of getting cancer, but also of beating the disease if diagnosed.
The Facts Speak For Themselves
As the study found out, physically active men have 55% less chance of getting lung cancer and 44% less chance of getting colorectal cancer when compared to those who are gym-shy.
Dr Susan Lakoski, the lead author of the study, said: "Your health behaviors and your fitness earlier in life have an impact 20 or 30 years later – and that's what people don't realize."
Bottom line, it gets down to this – you don't exercise for today or tomorrow, you exercise for your future. Working out just added another benefit to its resume, and we hope this will give people that final push towards hitting the gym.