15 Most Romantic Ways To Propose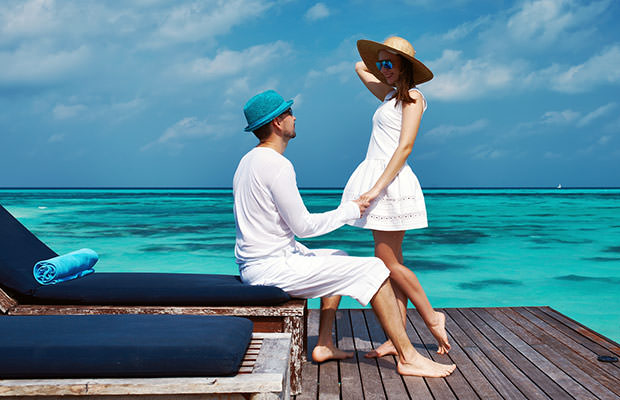 Although proposals are mostly adored by women, there are certainly lots of guys romantic enough who plan their proposals for months in order to treat their ladies to the best surprise possible. Options for romantic proposals are endless, from popping the question abroad, to taking her to her favorite restaurant. Still, some grooms-to-be opt for proposing where they first kissed their beloved, at their "secret" place or in front of friends and family.
In any case, planning the perfect proposal is certainly stressful, so here are our suggestions for the most romantic ways to ask your lady to marry you.
1. Proposing On Vacation
Asking the love of your life to marry you on vacation is a rather popular option, although, beware, some ladies would certainly think it's too cliché.
Whether you choose a summer vacation and a hot and steamy destination or a skiing trip, make sure you pick a hotel that is romantic enough, which can give you plenty of options where to pop the question.
If you're taking your lady somewhere you've been before, you won't have a problem deciding where to get down on one knee.
Also, if you're a taking her to a familiar destination, don't freak out if the cable car that you thought would be super romantic to propose in is out of service, or the boat you had in mind doesn't operate in that region any longer. Take a deep breath and find another spot. She doesn't even need to know.